It's a crazy, crazy world right now. Loads of us are inside binge-watching Netflix waiting for everything to return back to normal. In the meantime, here are some simple vegan treats to get you through using easy common ingredients.
---
Super easy fudge! You can even leave out the cocoa butter and make it with two ingredients.
---
This recipe freezes really well if you want to make large batches.
---
Make this to cover everything in! Add salt for a salty version.
---
You can use any berries or even chocolate chips.
---
This recipe is in my free kid's cookbook with loads of other easy recipes to get you through!
---
These are fun for kids. Cut them into any shapes and cover in sprinkles.
---
Peeps rave about this recipe. Gooey in the middle, crispy on the outside.
---
You can't beat a great sponge cake. This one is really easy to bake.
---
Soooooo easy and goes with everything (except maybe pasta).
---
This is absolutely delicious, easy to whip up and everyone's favourite.
---
Discover recipe ideas, get advice and join in on vegan baking conversations with 24,000 keen bakers on Facebook.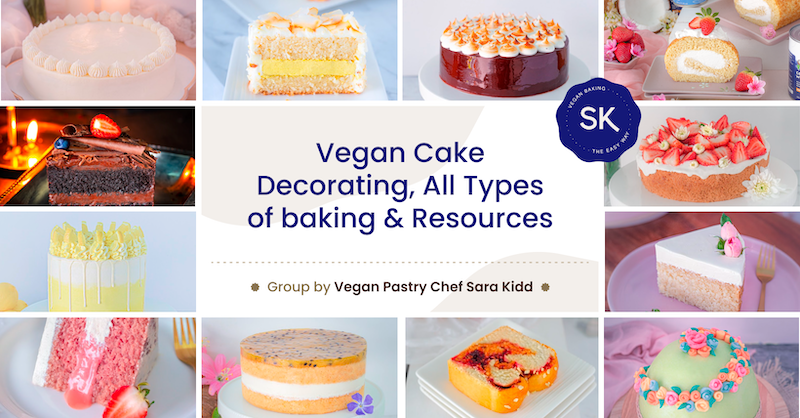 ---
Download Free Vegan Baking 101 eBook
Subscribe to our newsletter below and we'll send the PDF straight to your inbox.
We won't spam you. Our newsletter includes monthly baking competition and the latest recipes from our website & our super active Facebook Baking group!